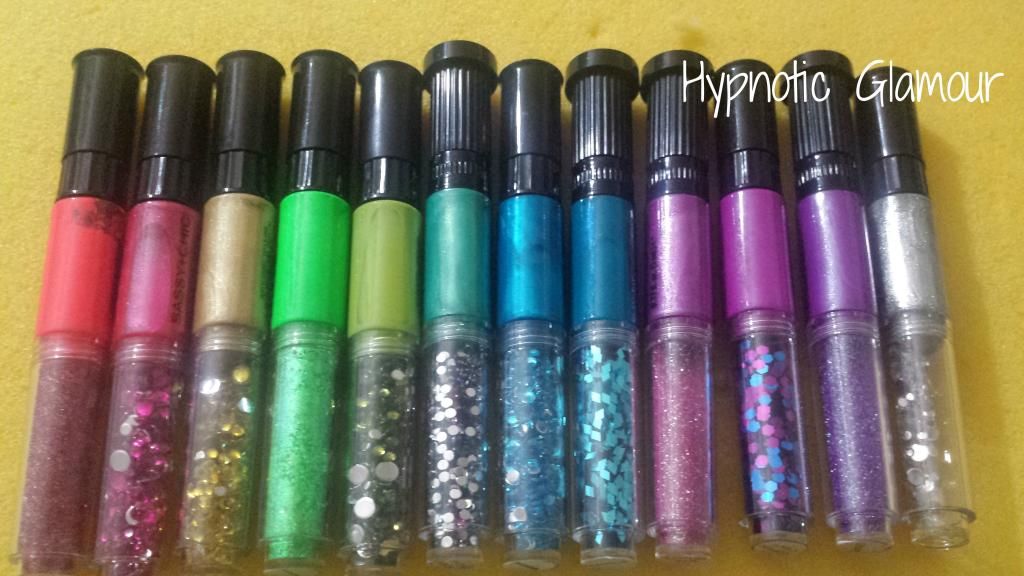 Every time I go to the Dollar Tree and spot a new color, I buy it immediately. I buy it mostly for the gems and not so much for the polish or pen. You cannot beat $1 for nail art! The gems are excellent quality and great for 3D nail embellishments. The polish formula is decent. It does have a cheap nail polish odor though. Speaking of odor, some of these are scented (ooooooh). I haven't tried any of those yet but I'm excited to. The pen is nice for making small details. You do have to press down harder than normal to get the polish to come out though. I tested it out on a piece of paper, not on my nails so that could actually be a detriment.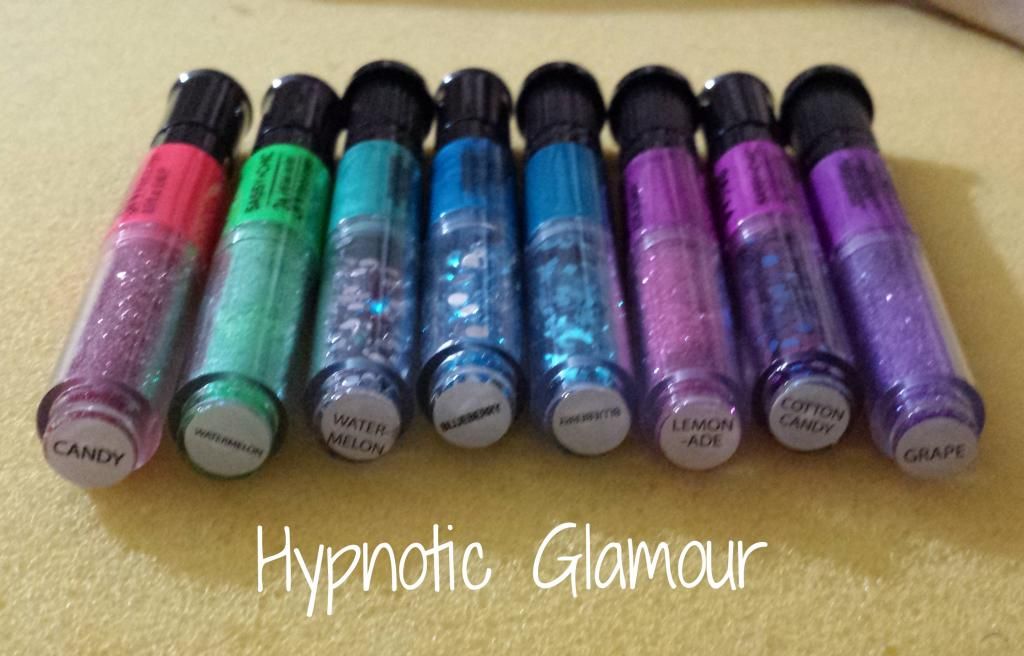 Here are the names of the pens (scents) from left to right (the ones not picture did not come with names) and what type of nail art is in the tube.
Candy – micro beads
Watermelon – glitter
Watermelon – rhinestones
Blueberry – rhinestones
Blueberry – foil (rhombus shape)
Lemonade – glitter
Cotton Candy – foil (circle shape)
Grape – glitter
As you see, they duplicated watermelon and blueberry but the colors are actually different and the gems are completely different.
I can't wait to see what other pens Sassy+Chic plans to come out with. Give these a try and let me know what you think 🙂