I was putting together my makeup drawer and I realized I have A TON of eyelashes. Some of them were just knocking around in there and all those packs were taking up a lot of space. So I thought to myself, "there must be a better, space-saving way to organize this". I set out on my google search and I got this idea after searching the internet and found this youtube video:
I decided on something cute, yet compact and this is what I ended up with.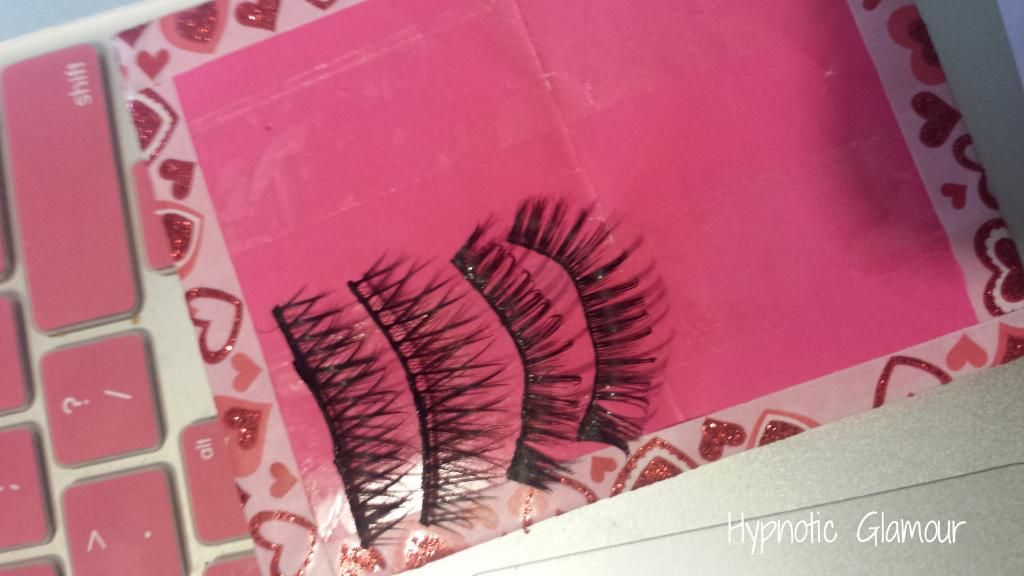 Interested in how I got this? Well, keep reading!
Step 1 – Measure out a piece of cardboard. Mine is approximately 4 inches long, by 3 inches wide.
Step 2 – Wrap the cardboard with a piece of decorate paper, tape, etc. Mine is actually part of a Victoria Secret shopping bag 😉
Step 3 – Adhere double sided tape where you want the lashes to stick.
Step 4 – Add a decorative border. I used paper craft tape from the Dollar Tree.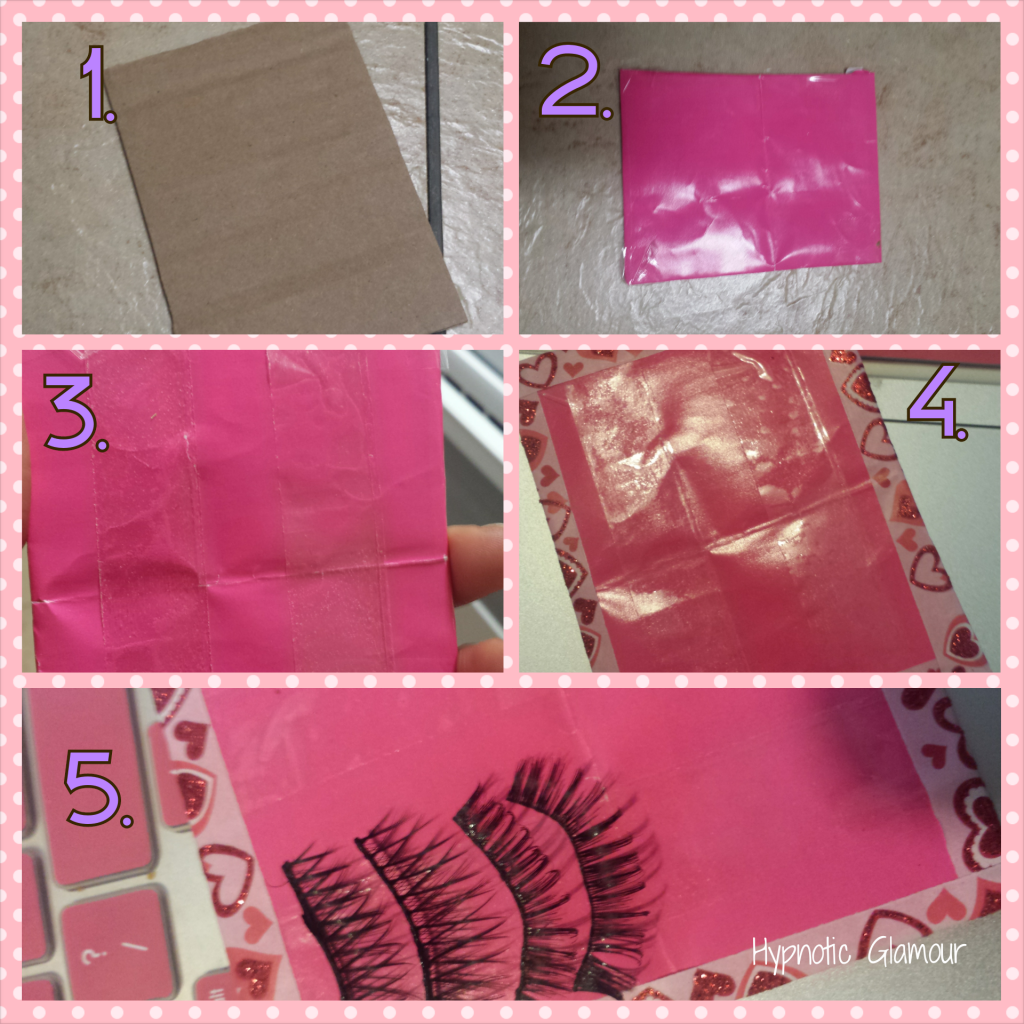 This holder can fit about six pairs (twelve if you use both sides). I slipped it into a plastic sandwich bag as a protective cover.