Here is a look I did last month.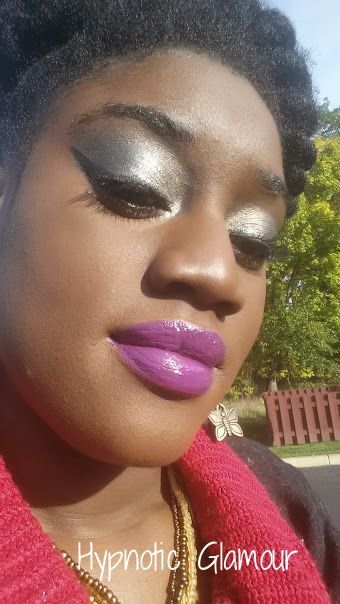 I'm still experimenting with makeup and trying to up my skills. I use two foundations because I mix them. The WnW is a little too light and the Black Radiance is too dark. One thing I will say about the black radiance is that it dries darker than the shade you see in the bottle so I'd suggest going one shade lighter that what you see in the bottle to find the correct match.
Please see the full product list below.
Wet n Wild Eyeshadow Pencil – Graphite
L.A. Colors – Brights Palette
L.A. Colors – Little Black Book "Natural"
e.l.f. Lustrious Eyeshadow – Toast
e.l.f. creme eyeliner – Black
Lip Primer (don't know the brand)
Ruby Kisses Lip Gloss – Very Berry
Dollar Tree Aveeno Knock Off
Wet n Wild Beauty Benefits Foundation – Tan
e.l.f. Angled Eyeliner Brush
Colormates Foundation Brush

I recorded this look on my camcorder but it malfunctioned 🙁 So no tutorial, sorry.