I'm not much of a press on nail kinda girl but I decided to give these a try. They looked cute and they were nice and short.
Each false nail comes with a numbered tab to allow for appropriate sizing. Also included in the box is a nail file, a glue tube (I bought my own), and an orange wood stick. After sizing my nails as best I could, I applied my brush on glue, then stuck on the nail. I held it down for a few second to adhere, then filed off the numbered tab.
I have very curved nail beds so any type of false nail really doesn't work for me and there were no exception. In addition to that, it was difficult for me to find the proper sized nails. They do not include a whole lot of wider sizes so I had some nails with space. This all was a bad combination and I had nails popping off the next day (although I'm sure some of it had to do with technique as well).
On the plus side, these nails are really flexible and lightweight.
Here's the end result.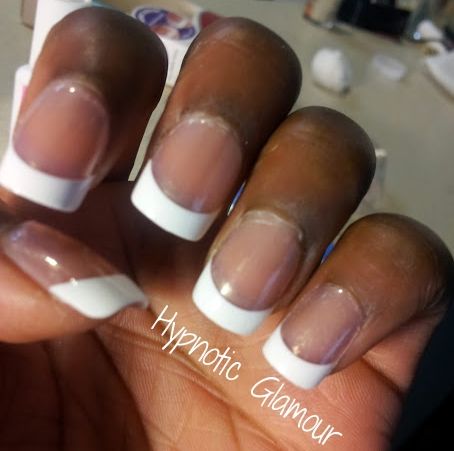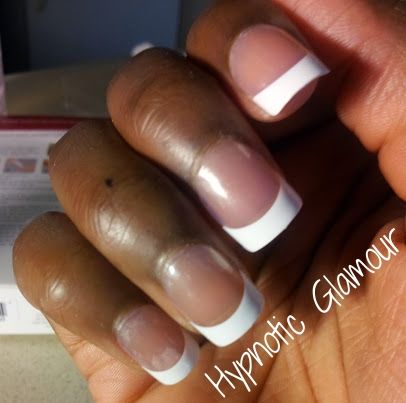 Please watch the video for a live demo: