I finally got around to testing out one of these pens (for real) to see how they really worked. At first, I couldn't figure out how to get the polish out of the tip of the pen but found that all you need to do is squeeze. I may have squeezed too hard initially though, because way more polish than I needed came out. After I squeezed the first time, I did not have to squeeze it again. I was still getting way more polish than I needed though. The tip of the pen has a really fine point, which would be excellent for fine lines and intricate designs if it didn't ooze out upon contact with my nail. Another thing I don't like is the pen tip is really flimsy. I bent it putting the cap back on 🙁
Here's my demo: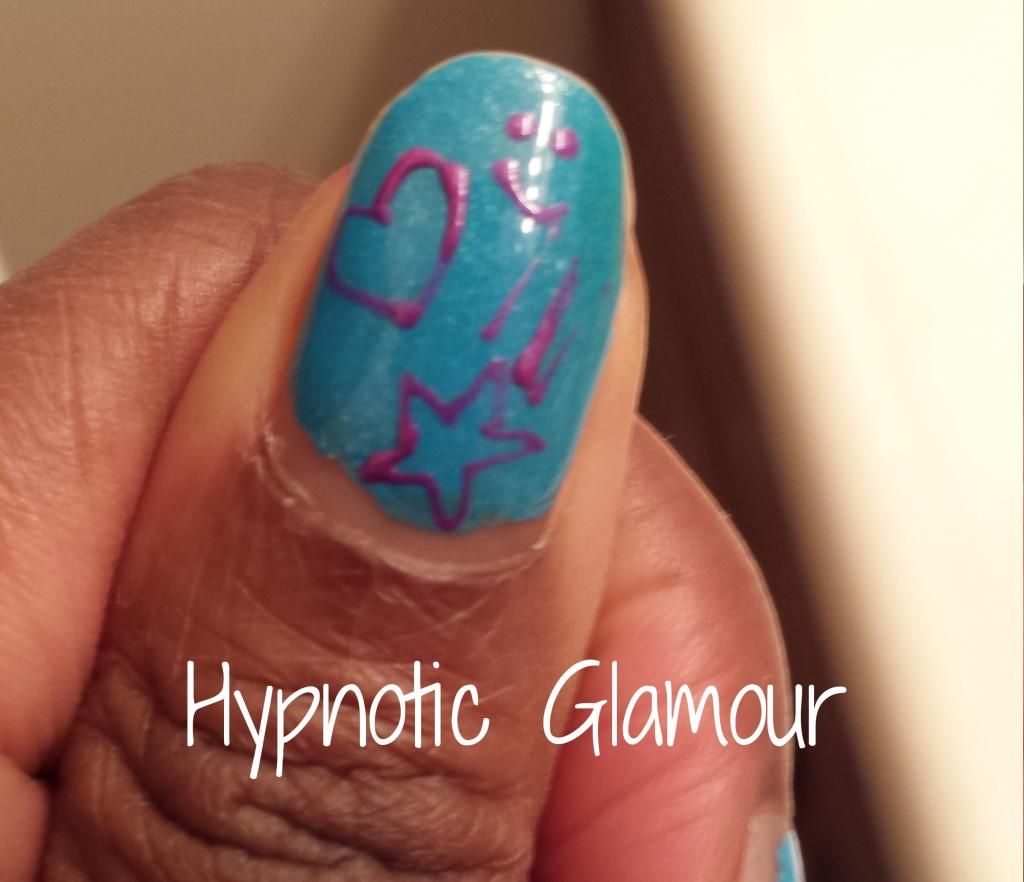 heart, smiley face, and a shooting star
Also, this polish is supposed to be scented. It's not….at all. I did not try out the polish side with this particular pen so I don't have anything to say about that except for it has a weird, non normal nail polish smell. It actually smells more like paint. Here's the ingredients.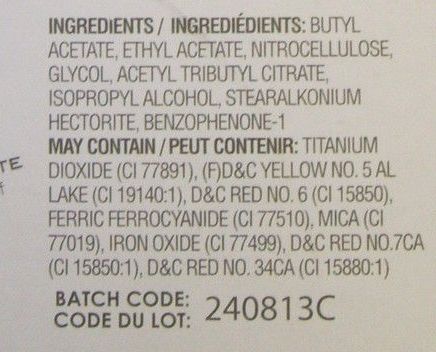 image from ebay.com
The other end of the pen comes with tiny, thin purple and blue colored hexagon shaped foil pieces. I didn't use any of those either. All in all, I'd say the stones, glitter, foil, and beads are the best thing about this pen. The amount you get is decent.