I picked up this lip gloss at my local Dollar Tree. They had several shades which caught my eye and I bought them all and hope to share the rest with you in the future. I had to google Nude York City to look at swatches before buying to make sure I didn't get a dud. I was immediately drawn to this swatch from crystalis007.com. One because she's black, and two because it looked great on her.
Here's my swatch (unfortunately, this isn't the best picture as it doesn't show the shininess of the lip gloss):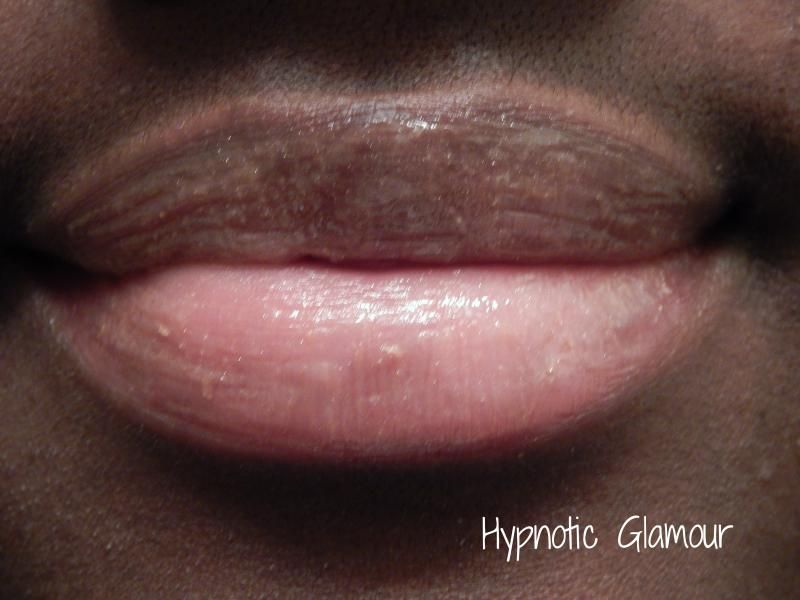 This gloss is a really pale and really subtle. Great for when you want a little something on your lips but do not want to go over the top. It smells really good too, like butterscotch. As far as staying power, it's not that great as you'll get about an hour out of it before you'll have to reapply. Speaking of application, it has the typical doe foot applicator as most glosses in this type of tube do. The formula isn't to thick and isn't too sticky either. I think it's a perfect consistency. It's a moisturizing formula just as the packaging claims.

Here are the ingredients: