Hey everyone. Today I want to share with you an acrylic glitter mix I made. I purchased each item from the dollar tree. All of them are the Dollar Tree Nail Art brand except for the pink glitter which is L.A. Colors.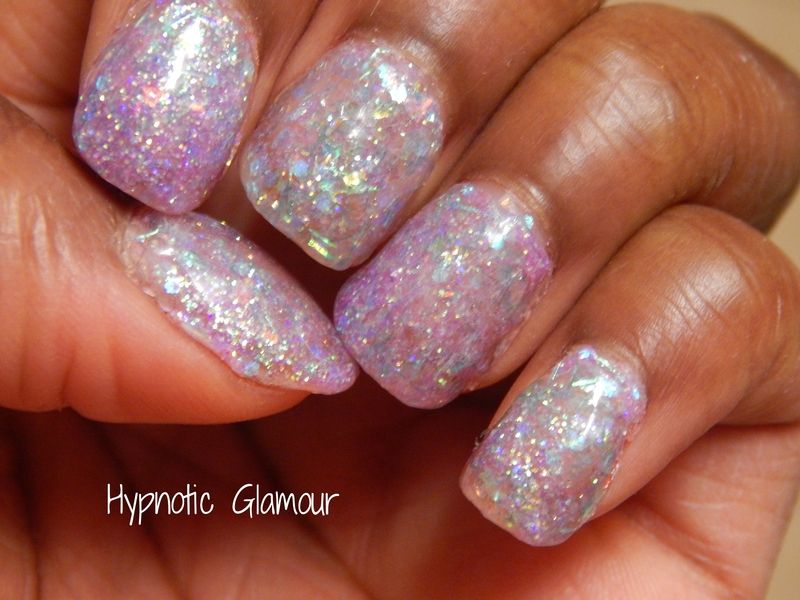 Items Used:
Pastel Green Leaf (about 1/4 t)
Blue Tinsel (about 1/4 t)
Blue Hex Glitter (about 1/4 t)
Iridescent Pink Glitter (L.A. Colors) (about 1/2 t)
No Lift Nails Clear Powder (about 1 1/2 t)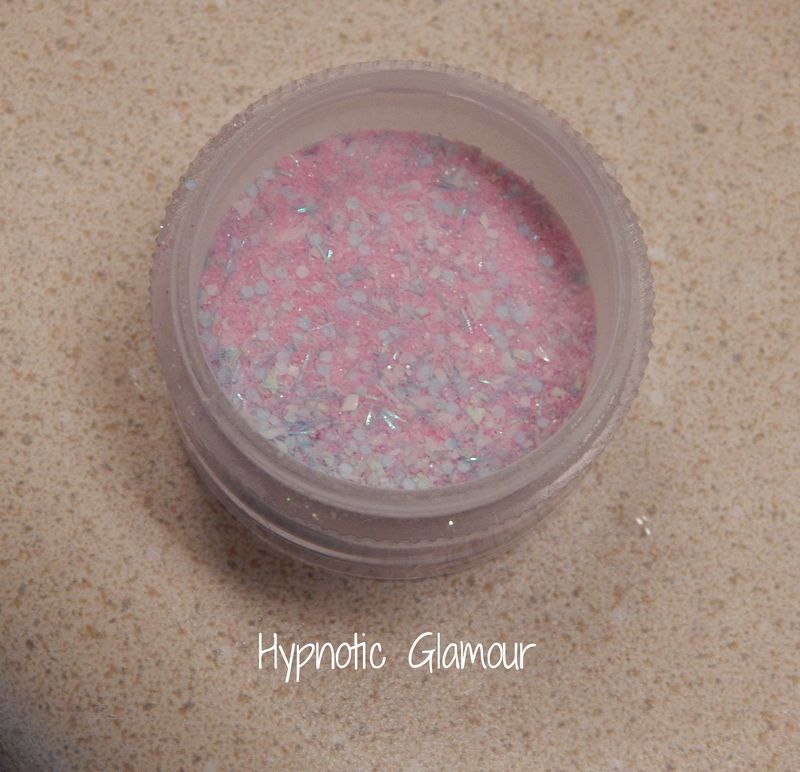 I really like how this came out, I sealed it with pure clear acrylic then topped it with a UV gel top coat.