Hello all! Today I'd like to share with you a quick and easy protective style that you can do on medium length natural hair.
All it takes is a few simple steps to achieve this look.
1. Use a knee high (or goody band) to put the hair into a high puff and secure.
2. Stretch and fluff out the hair.
3. Gather the hair up at the top and hold the ends with your fingers.
4. Twist the ends together.
5. Pull the end of the hair forward, tuck under, and secure to make the large bun.
That's it. An elegant style for the office, dinner, what have you in less then 3 minutes.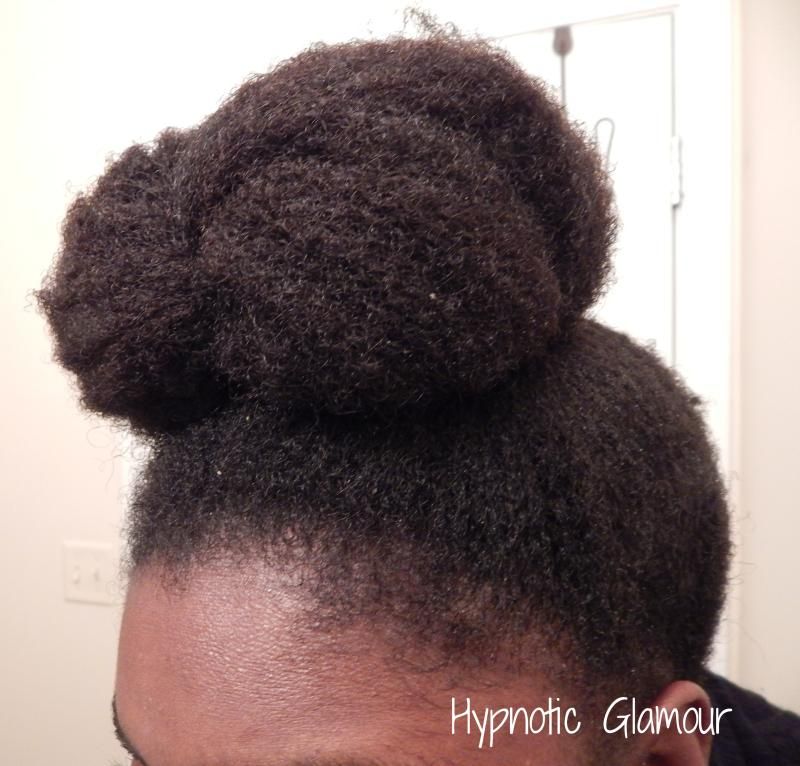 Please watch the video for a visual tutorial.