I found these at my local Five Below for only $2. After seeing Beyonce wearing these last year, I had to try them out for myself.
Here are the ingredients: Styrene/Butadiene Copolymer, Polyethylene Terephthalate, Soybean (Glycine Soja) Oil, Rosin (Colophonium), Polyethylene, Paraffin, Black 2 (CI77266)
The directions are quite simple:
Remove protective film.
Press tattoo face down, firmly against clean, dry skin.
Wet back of tattoo completely with a damp cloth or sponge.
Wait 20-30 seconds, then peel off backing.
Here's how it looks on me.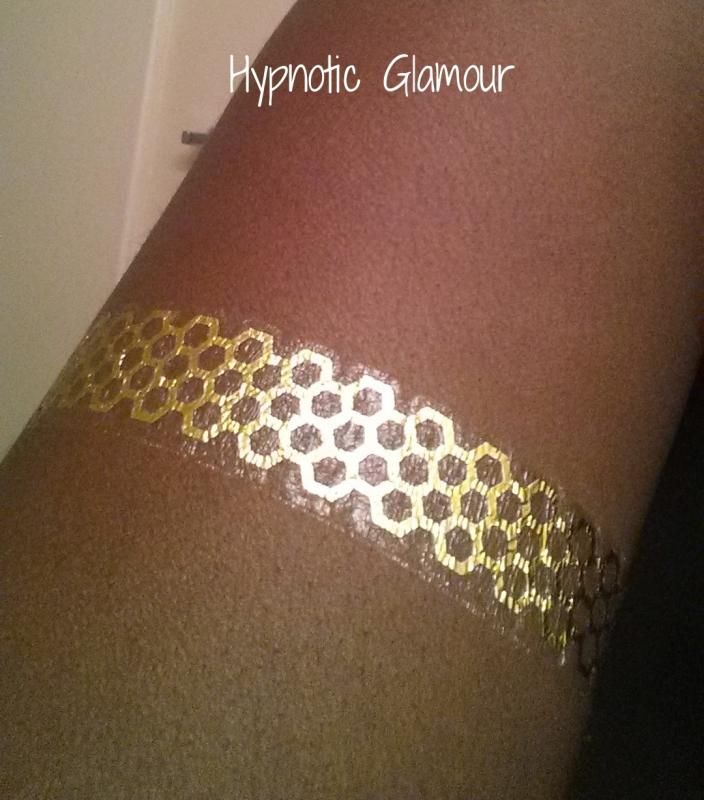 And here is how it looked later in the day: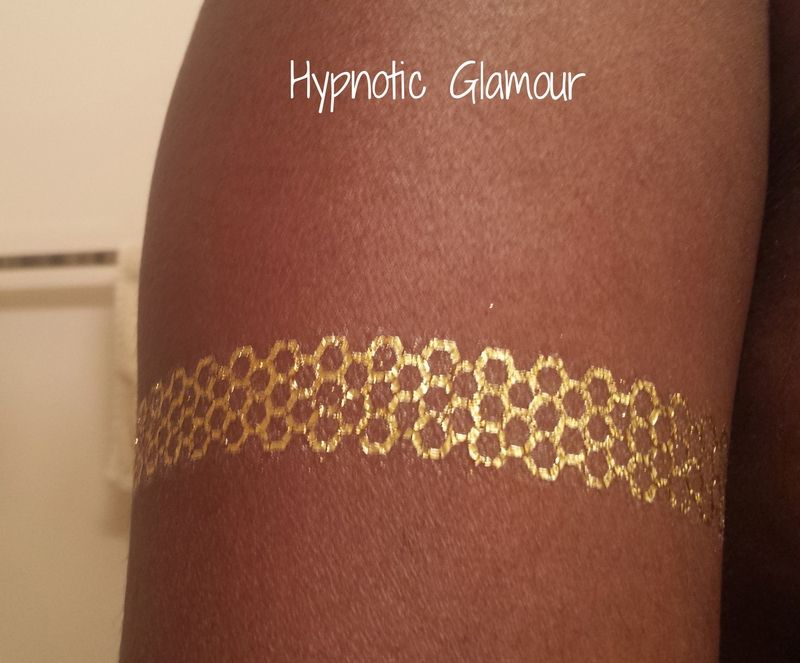 Removal is just as simple: "Remove tattoos easily with cold cream, baby oil, or rubbing alcohol."
Now for my review….These tattoos are very vibrant and show up very well on dark skin. However, they do not last long at all. They are best if you want to use them for just a day because that is as long as it's going to last. Also, it leaves a film on the tattoo which isn't too appealing.