So I picked this polish up from my local Dollar Tree.
The color is so pretty and perfect for Spring. It resembles more or a coral color indoors but it reveals it's true pink hue outdoors with natural sunlight. The formula for this polish is terrible. It's so thick and I've tried thinning it out but that hasn't helped. The downside to the thickness is that to avoid bubbling, you must give each coat an adequate time to dry so if you want a quick trying polish, this certainly isn't it. I used three coats. The first two were streaky but by the third, it was completely opaque. The color is the bottle is very true to the color you will get after applying 3 coats. I topped this off with my LA Colors Pro Gel Top Coat.
Click read more for the swatch and my rating.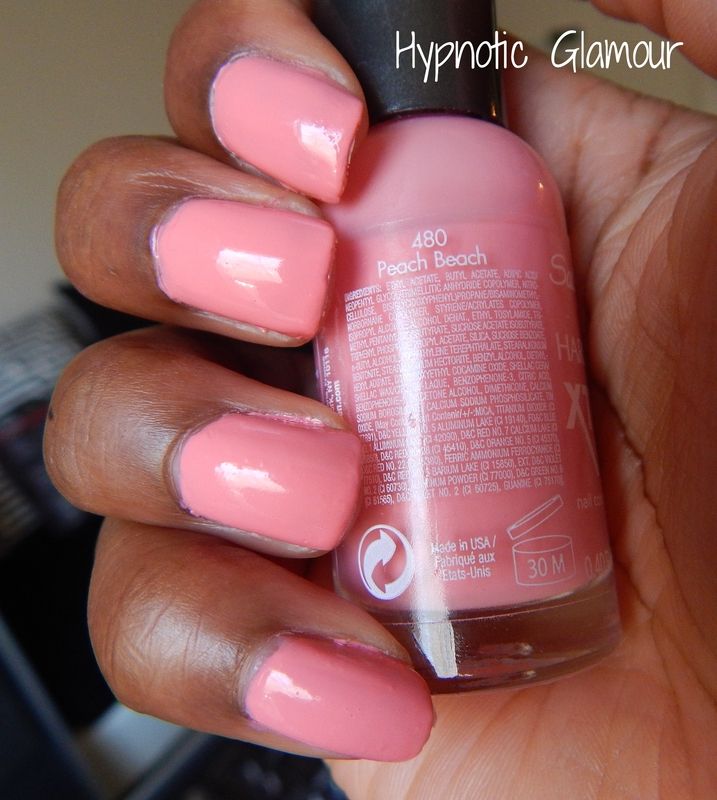 My Rating: 3/5
Overall, the color is nice but I just can't get past that thick formula.