Hey all! I want to share with you 10 of the most popular fashion items of this season. The best part is they are all affordable, with prices ranging from $28 up to $180.
This post contains affiliate links. I may earn a commission if you make a purchase, at no additional charge to you!
Click on each image to shop! Don't forget to use Rakuten (formerly known as Ebates) to earn cashback on all your purchases. Not a member? Sign up through my link here. Detailed descriptions can be found below the widget.

Not only is this jacket super cute but it's got a ton of roomy pockets. The diamond quilt takes this jacket from plain Jane to fine Felicia (where do I come up with this stuff?) But seriously, the fleece lining is an absolute must, making this jacket perfect for the colder months. It's available in black, blue, brown, burgundy, green, ivory, and pink.
UGG boots have always been super popular. The warm sheepskin inner lining will keep your feet nice and cozy this season.
A petite crossbody handbag spacious enough to carry your must-haves and light enough to not give you shoulder aches. The gold plated accents are the perfect finishing touch, adding a layer of flair and sophistication. Features include one inside zip pocket, one cell phone pocket, and one inside key hook. Measuring approximately H 7.5″ x W 4″ x L 10″ and weighing slightly over 1 pound.
Yet another pair of combat boots (can you tell this is my favorite style of boot?) Featuring a 2-inch heel and 1.5-inch platform, this footwear is sure to make you feel tall without feeling uncomfortable. It's available in full sizes only, so if you are between sizes, order down the nearest full size.
BONUS: Take advantage of these additional discounts from Bloomingdales:
These sneakers flex to fit the form of your foot, making them super comfortable. The cushioned rubber heel makes it feel as if you are walking on air.
This low cut double-breasted wool coat is sure to keep you nice and warm this season. It fits true to size and is dry clean only.
Yep, it's another D&B (love this brand). This is also another lightweight bag, small enough to not be big and bulky yet big enough to carry all your must-haves. Features include an inside zip pocket, outside zip pocket, cell phone pocket, and inside key hook. This bag is also just over 1 pound. Care instructions are simple, as the leather is water repellent and can be cleaned with a soft cotton cloth, slightly damped with distilled water. Available in a variety of colors: elephant, midnight blue, olive, and sky blue.
Available in black or white from DSW, this cute little boot is perfect for this season! It features 2.75-inch heel on a 3/4 inch platform. The lace-up style gives way to the studs at the top, which adds a nice finishing touch. This boot has a leather upper with a synthetic sole and lining. BONUS: Shop now to receive a FREE blue or black duffle with any purchase of $49+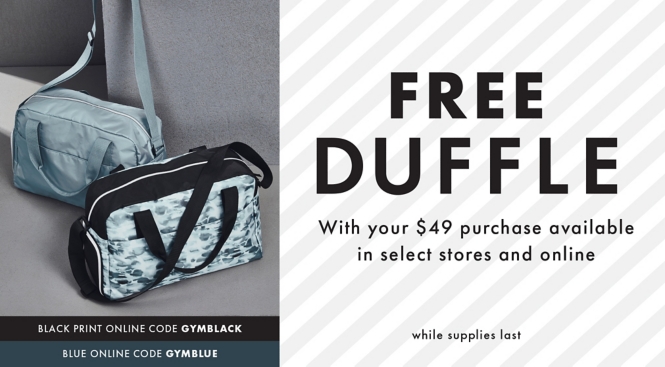 Made from recycled microfleece, this quarter-zip pullover sweater is perfect for year-round. It's available in black, blue, grey, or white.
Comfy yet chic which is the perfect combination for this season. This item does run large so it's recommended to order 1 size down from your normal. Available in colors autumn, black, cream, grey ice, and honeydew.
So there you have it. Ten of the most popular fashion items of this season. Let me know what you purchase in the comments below, as well as what are some items you've been loving this season.
Like this post? Pin it!